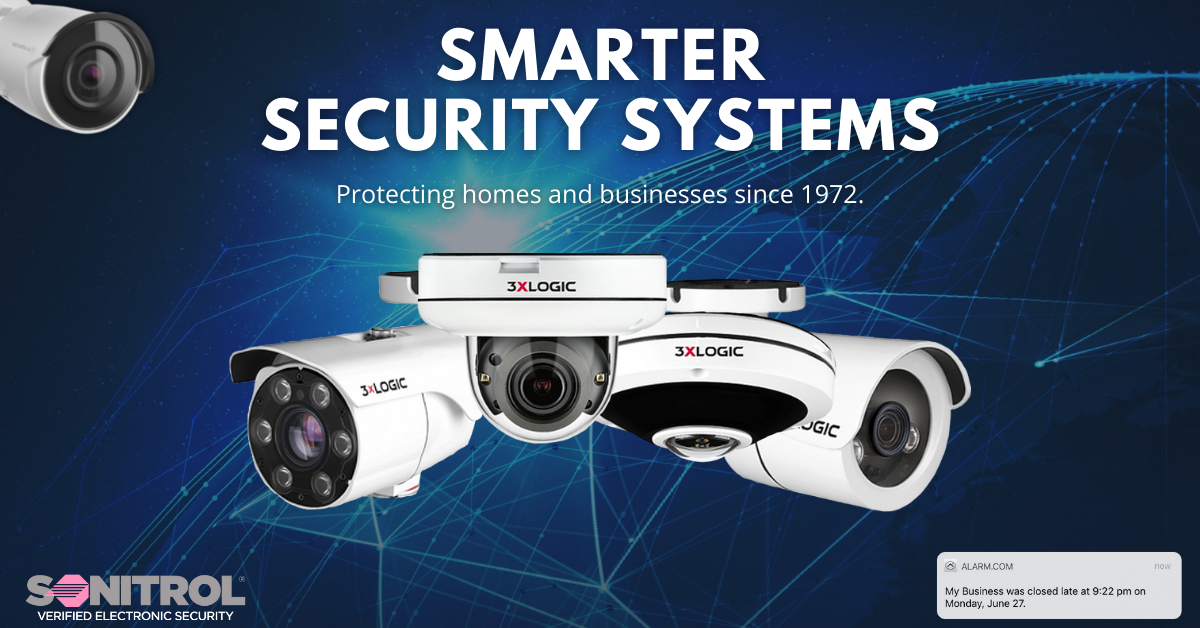 Subscribe
Best Security Cameras for Business
A reliable security system is a complete necessity for all businesses. Video surveillance can help protect employees while preventing the loss of vital company goods and confidential data. Commercial-grade security cameras are a must, from large entities to small local businesses.

However, not all security cameras are equal. Further, the variance in surveillance systems means some security cameras are better suited to meet your business's needs.

The security system you choose will depend on several factors, such as the size of your business. For example, a small shop may require just one or two cameras to allow complete monitoring, while a building with multiple rooms and offices will likely need a more comprehensive and connected security system. Consider each factor to help make a more informed and effective decision.


What to Look for in a Security Camera
Before beginning your search for the best security cameras for business, there are several factors to consider. Knowing which features of a security camera you believe are necessary and which would simply be bonuses will help you narrow down the list before you even begin looking. It will also give you a better understanding of which cameras or systems best suit your business's needs.
Audio and Video Quality
If a break-in or a theft occurs within your business building, your security camera's audio and video quality are crucial. Systems that include audio recording are better at providing concrete evidence and identifying perpetrators. Security cameras with microphones allow business owners to communicate with people in their store while away, offering some level of deterrence to would-be intruders.

Like security cameras with high audio quality, those with high video quality can better identify suspects after a theft. With a higher resolution, facial features, clothes, and even a perpetrator's vehicle and license plate are easier to see. With a low-resolution camera, such details could appear blurry and thus useless in intruder identification.
Motion Detection
Motion-detecting sensors are excellent features for security cameras. Motion detection can pick up suspicious activity inside or outside your business and immediately send a notification to your phone and employees. Some motion-detecting security cameras use facial recognition or zoom features to provide more data storage and employee protection.
Storage
A large amount of storage in your video surveillance system is vital for maintaining high quality for an extended period. Analog cameras utilize local NVR system storage, requiring large physical hard drives to ensure sufficient storage. Look for hard drives with a high capacity of terabytes.

IP cameras, on the other hand, utilize cloud storage. These cameras can generally upload more footage before the quality drops or storage fills. You can also manage cloud storage to delete unneeded footage, if necessary.

If you need 24/7 security footage, you'll want a lot of storage. If not, you may be able to settle for a lesser amount, although more storage ensures consistent quality.
Remote Access
Another helpful security camera feature is remote access. Monitoring your business via your smartphone, regardless of location, is vital for protecting your employees, goods, and data. With live footage, you can always see what's happening inside and outside of your building, with some security systems allowing complete remote control of the cameras.
Other Factors to Consider
Installation
While smaller one or two-camera systems have an easy installation process that you can handle as a business owner, others are difficult. Widespread systems with multiple cameras might require intricate wiring, so know that you may need to hire a professional. If you choose battery-powered cameras, remember that they may limit the maximum duration period.
Price
It can be helpful to have a price range in mind before looking for the best security cameras for business. Some video surveillance systems come at a low cost and can sufficiently serve small businesses. However, the best security systems and those that cover large commercial buildings are typically somewhat expensive.

The real trick is comparing similar systems and finding the most cost-effective option. The most costly options are not always the best, and the most wallet-friendly choices are not always the worst.
Find Your Security Camera Today
Hopefully, this list of our four best security cameras for business has given you an idea of what to look for in your security system. Each company building has its own design and needs, so the best security camera will always vary. However, understanding the different options will help with your search.

When you need reliable security solutions for your cameras or any other appliances, Sonitrol New England is your most trusted company.

Call Sonitrol today at 860-407-5677.