Access control solutions help businesses protect their assets by restricting entry to secure areas to authorized individuals. Although the specifics of each system vary, one thing they all have in common is the need for an identifier—something the user has, knows, or is—to present for access.
Access Control | Business Security | Commercial Security
What is a door access control system? High security is essential to the success and growth of any business. Whether you run a gated community or your IT company has a secure server room, there will always be a reason to protect your people and resources. Today, the new security trend is door access control systems.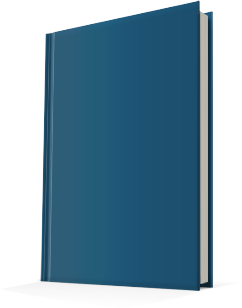 Grab your copy of What is verified security?
Sonitrol's proprietary technology will reduce false alarms, receive priority police response (average 3-5 minutes), and ensure employee safety 24/7.
Access Control | Business Security | Hosted Access Control
These days, cyber threats get most of the attention when discussing security risks to businesses. Although hackers and unseen enemies constantly threaten businesses, physical security must also be a priority. Companies face many internal and external threats, including the theft of tangible and intellectual property and workplace violence.
Modern fire safety technology extends the usefulness of commercial building fire alarms from the everyday pull station variety, allowing you to choose options that speed up response and evacuation times. Different regulations cover certain building types and occupancy levels. Use the International Building Code (IBC) along with local regulations to ensure your building complies with all fire codes. Below we provide an overview of commercial building fire alarm requirements.
Maximum protection of your home or business starts with a reliable security system. You'll catch potential dangers like intruders, unwelcome animals, or other threats to your safety before permanent damage occurs. A combination of window, door, and interior sensors with a video camera system gives you full coverage to ensure a comfortable, safe environment. When considering a security system installation, knowing the differences between residential vs. commercial security systems can help you choose the best option for your security system. Homes and businesses have unique security concerns, even though all security systems offer similar overall benefits:
A reliable security system is a complete necessity for all businesses. Video surveillance can help protect employees while preventing the loss of vital company goods and confidential data. Commercial-grade security cameras are a must, from large entities to small local businesses. However, not all security cameras are equal. Further, the variance in surveillance systems means some security cameras are better suited to meet your business's needs. The security system you choose will depend on several factors, such as the size of your business. For example, a small shop may require just one or two cameras to allow complete monitoring, while a building with multiple rooms and offices will likely need a more comprehensive and connected security system. Consider each factor to help make a more informed and effective decision.