Subscribe
Catalytic Converter Theft in Connecticut On The Rise Costing Businesses Thousands
Converter theft is a global problem, but lately it's occurring in our own backyard, all throughout Connecticut. But what is a catalytic converter, and why are they suddenly in high demand on the black market?
From where they are stolen and how to protect your car from being targeted, here's what you
need to know about catalytic converter theft.
Why are thieves stealing catalytic converters in Connecticut?
Every gasoline-powered car that was manufactured after 1975 has a catalytic converter, and
though they are hard to reach, they're fairly easy to steal. Catalytic converter theft is up
everywhere, with few exceptions. According to an NICB report, there were 108 catalytic
converter thefts per month on average in 2018, 282 average monthly thefts in 2019, and 1,203
average thefts per month in 2020.
Catalytic converters contain precious metals, including palladium and rhodium, both of which
have skyrocketed in value in recent years due in part to COVID-related limitations on mining
operations in South Africa where the metals are sourced. As of writing, palladium is valued at
over $2,000 an ounce, while rhodium sells for $11,000 per ounce -- over 6 times the value of gold.
Which vehicles are more likely to be targeted for converter theft?
Common targets for catalytic converter theft include:
● Trucks
● Vans
● SUVs that sit higher off the ground
● Older foreign model vehicles
Tips for Preventing Catalytic Converter Theft
Removing a catalytic converter takes only minutes, but replacement and repair is costly and
tedious. Not only does it waste your time waiting for a repair and finding alternative means of
transport in the meantime, you also need to pay anywhere from $1,000 to $3,000 to get your
vehicle fixed, depending on your insurance policy.
Converter thieves often target individual cars parked in residential areas. However, car
dealerships, rental agencies and others with large vehicle fleets should be on guard.
Organizations with scores of cars stored outdoors require video surveillance cameras to monitor
their lots 24 hours a day.
Cameras and analytic software enable the use of line-crossing
technology, which creates alerts when a person moves beyond a certain point, such as a
perimeter fence.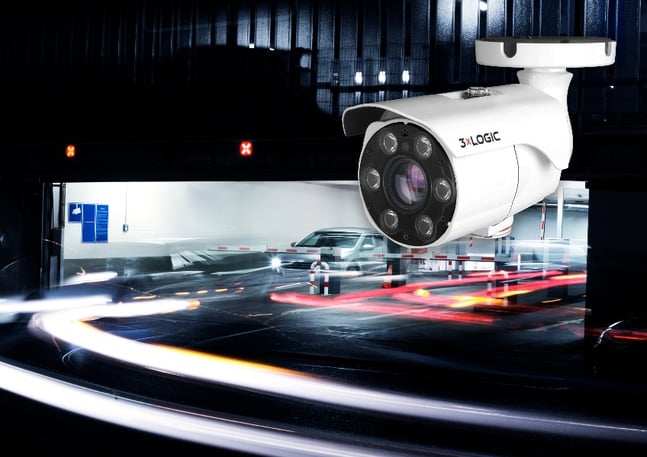 Some camera systems (including our commercial line) allow you to record and stream camera feeds in real-time, going beyond
viewing and recording by helping you identify potential threats with the help of night-vision and
motion detection features. Alerts deploy when people are detected in areas where they
shouldn't be or at times when the entire site should be empty. The software automatically sends
notifications to a security service or law enforcement for further investigation.


How Do Commercial Security Cameras Secure Your Assets?
● Deter theft in action with real-time 24/7 live view-though monitoring
● Custom alerts send notifications moment motion is detected, so you can take action
when it counts
● Remote visibility allows you to take action from anywhere at any time, so you don't have
to be on site to respond to an incident
● Streamline incident investigation by utilizing intelligent search for the specific footage
● Scale easily across your entire operations and access all locations from one dashboard
Best Practices for Catalytic Converter Theft Prevention
Already Have Security? Try These Other Tips:
● Park vehicles in a garage, a fenced-in area, or a well-lit place
● When parking on a street, opt for a spot on a busy road
● Park with the vehicle's exhaust side close to a wall or fence to limit access
● Similarly, you can leave little space around your car by parking alongside other vehicles
● Consider vehicle alarm systems that can be triggered by vibrations
● Hybrid vehicle owners can buy a specially-designed guard
● Weld the catalytic converter to the car frame


How Do I Choose What Security I Will Need?
A good professional commercial security system installer has access to the best equipment; whether it's
alarms or cameras, nothing beats professional-grade security systems.
While positioning cameras might sound intuitive, there are a lot more factors that professionals
put into consideration that most consumers would never give thought to. Obstructions close to
the cameras, improper lighting circumstances, and poor camera type selection are all problems
you could run into without a professional by your side.
This type of technical knowledge can only be obtained through experience in professional
security installation. With the right installer and existing system,

you can even integrate new
cameras into existing infrastructure.
See How Sonitrol New England Can Help You Secure Assets and Protect Your Employees
Businesses of all shapes and sizes have trusted Sonitrol New England to provide
comprehensive security solutions. We will help you limit risk and liability to help your business
thrive and keep your employees safe.