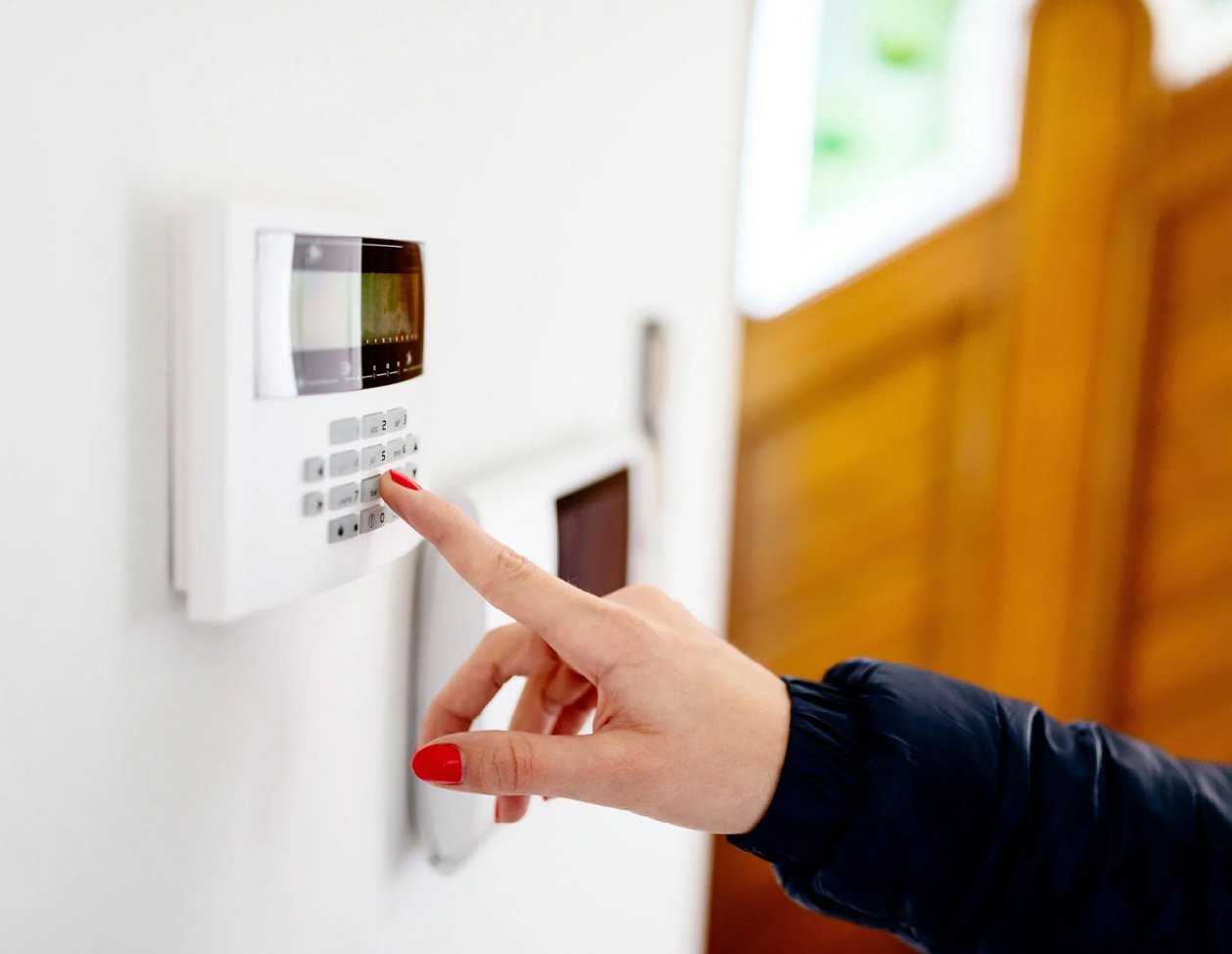 Subscribe
Are Residential and Commercial Security Systems the Same?
Maximum protection of your home or business starts with a reliable security system. You'll catch potential dangers like intruders, unwelcome animals, or other threats to your safety before permanent damage occurs. A combination of window, door, and interior sensors with a video camera system gives you full coverage to ensure a comfortable, safe environment.

When considering a security system installation, knowing the differences between residential vs. commercial security systems can help you choose the best option for your security system.

Homes and businesses have unique security concerns, even though all security systems offer similar overall benefits:
Prevents and scares off potential intruders.
Keeps a record of system use for historical reference.
Alerts local authorities and key system users to possible threats.
Why Are Residential and Commercial Security Systems Different?
Two significant factors separate residential and commercial security systems:
The legal aspects of the security system
The functionality of the security system
Some business owners may ask if they can use a home security system for their commercial property. Smaller buildings make great candidates for residential security systems instead of commercial ones, as they meet many of the criteria covered by residential security. However, larger commercial buildings requiring coverage for multiple angles, rooms, or entry points should choose a commercial security system instead.

Let's address some significant differences when considering residential vs. commercial security systems.
Security System Laws
Residential
Home security systems don't require much legal research, though homeowners should familiarize themselves with local laws regarding video and audio recording. Generally, you can place home alarm sensors on any door and window you like, use video cameras to monitor your outdoor perimeter, and put cameras in nearly any room. Homeowners wishing to protect themselves can use signs in and around their homes warning visitors about audio and video recording.

The few exceptions to residential security's legal leniency include bathrooms and bedrooms. While parents may opt to put video cameras in their children's rooms, teenagers and adults have a right to privacy. Bathrooms, known as areas of maximum privacy, should never have a video camera inside.

Another exception involves the placement of exterior cameras. Camera systems covering the outside of your home shouldn't record your neighbor's house, especially if they have a clear view of their interior. Angle your cameras to only show your property to stay within legal requirements.
Commercial
Commercial security and surveillance have stricter laws than home security systems. Business owners shouldn't use video or audio recording in places where people expect a reasonable amount of privacy, such as changing rooms, bathrooms, or locker rooms. If a business owner wishes to use hidden cameras in their building, they may do so as long as the cameras don't record audio.

Even in areas requiring one-party consent for audio recording, the law applies differently to businesses. The business must inform each visitor that the company's security system records audio. Without permission to record each person inside your commercial building, you may put yourself in hot water with local courts.
Security System Functionality
When considering residential vs. commercial security systems for your business, consider how you want your security system to function. Companies operating out of a small space may find more use in a residential security system, while others need multiple cameras, sensors, and other monitoring features. Some questions to consider include the following:
Do you have a lot of space to cover or only a few doors and windows?
Should you monitor your parking lot?
How many "blind spots" do you have in hallways, corners, and doorways?
Residential
Homeowners enjoy security systems because they deter and catch home intruders, alert local police and fire departments, and provide constant surveillance. Residential security systems also come with a host of safety measures like window and door alarms, video and audio surveillance, and other features, including:
Smoke and carbon dioxide detectors
Doorbell cameras
Temperature sensors
Pet-friendly indoor motion detectors
Glassbreak sensors
Flood sensors
Panic buttons
Professional monitoring services
Additionally, residential security systems can operate as nanny cams, pet cams, and assist in monitoring service contractors without interrupting their work. Homeowners also enjoy monitoring their homes from anywhere, as many home security systems have apps allowing for remote viewing. These apps can store weeks or months of video on their cloud network, and since residential video systems rely on motion activation, the memory won't fill up with unnecessary footage.
What areas can be covered by a residential security system?
Yards and Driveways
Doorbell cameras and other exterior video systems help you catch vandals, wild animals, and potential criminals before they attempt to enter your home.
Entry Points
Typical entry points for residential buildings include your front, back, and garage doors. While less likely a target for intruders, sensors installed on windows and window glass offer extra entry point protection for your home.
Home Interior
Besides having video cameras in your public rooms, you can also install motion sensors. These sensors ignore pets while alerting you in the case of an issue in your home.
Commercial Security Systems
Commercial security systems share several features with residential systems. For example, many come with window and door sensors and include monitoring features for smoke, carbon monoxide, and water detection. Commercial systems may also offer professional monitoring services, though only if you work with a security service.

Some business owners install their own in-house security system without relying on a security service, saving monitoring costs but relying on themselves to check the footage. In-house monitoring may seem like a better idea, but consider that most commercial security systems record 24/7 video footage instead of motion-based residential cameras. Whichever option you choose, you can use your commercial security system to monitor every area of your business, including:
Parking lots and garages
Service areas
Waiting rooms
Retail environments
Show floors
Cashier stations
Offices and workspaces
Warehouses and storage facilities
Do You Have More Questions Regarding Residential vs. Commercial Security Systems?
If you need guidance on choosing the right security system for your home or business, Sonitrol New England can help. Call (860) 407-5677 today to discover the best option for your security needs.