Business Security | Video Surveillance
Video surveillance and security cameras provide essential tools to improve your business's safety and security. Security cameras allow you to see what's happening at any time. In this article, we will discuss the 20 top benefits of security cameras.
Home and business owners can protect their buildings, possessions, and assets with security camera systems. While researching video surveillance methods, you'll run across systems using analog cameras and IP cameras. Understanding analog vs. IP cameras can help you choose the best security system for your situation.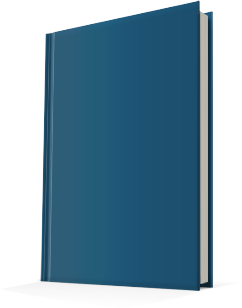 Grab your copy of What is verified security?
Sonitrol's proprietary technology will reduce false alarms, receive priority police response (average 3-5 minutes), and ensure employee safety 24/7.
Business Security | Video Surveillance
Protecting assets should be—and always has been—a significant concern for businesses. Some forms of protection include locking vehicles in shops after operating hours, protecting storefronts with an electronic intrusion detector, hiring security guards, or installing a security camera system. Whatever system you choose, your business needs protection.
Converter theft is a global problem, but lately it's occurring in our own backyard, all throughout Connecticut. But what is a catalytic converter, and why are they suddenly in high demand on the black market? From where they are stolen and how to protect your car from being targeted, here's what you need to know about catalytic converter theft. Why are thieves stealing catalytic converters in Connecticut? Every gasoline-powered car that was manufactured after 1975 has a catalytic converter, and though they are hard to reach, they're fairly easy to steal. Catalytic converter theft is up everywhere, with few exceptions. According to an NICB report, there were 108 catalytic converter thefts per month on average in 2018, 282 average monthly thefts in 2019, and 1,203 average thefts per month in 2020. Catalytic converters contain precious metals, including palladium and rhodium, both of which have skyrocketed in value in recent years due in part to COVID-related limitations on mining operations in South Africa where the metals are sourced. As of writing, palladium is valued at over $2,000 an ounce, while rhodium sells for $11,000 per ounce -- over 6 times the value of gold. Which vehicles are more likely to be targeted for converter theft? Common targets for catalytic converter theft include: ● Trucks ● Vans ● SUVs that sit higher off the ground ● Older foreign model vehicles Tips for Preventing Catalytic Converter Theft Removing a catalytic converter takes only minutes, but replacement and repair is costly and tedious. Not only does it waste your time waiting for a repair and finding alternative means of transport in the meantime, you also need to pay anywhere from $1,000 to $3,000 to get your vehicle fixed, depending on your insurance policy. Converter thieves often target individual cars parked in residential areas. However, car dealerships, rental agencies and others with large vehicle fleets should be on guard. Organizations with scores of cars stored outdoors require video surveillance cameras to monitor their lots 24 hours a day. Cameras and analytic software enable the use of line-crossing technology, which creates alerts when a person moves beyond a certain point, such as a perimeter fence.
In 2018, there were 7.2 million property crimes committed, 72.5 percent of which were larceny or theft crimes. Statistics like these are bound to make anyone barricade their store doors and hide behind a shelf with a shotgun, but that's an unrealistic expectation. But what if we told you there were other reasons you needed security?
If you work behind the scenes at a public school, you might be interested in what kinds of security measures you can take to help ensure the safety of your vulnerable students and staff.