Converter theft is a global problem, but lately it's occurring in our own backyard, all throughout Connecticut. But what is a catalytic converter, and why are they suddenly in high demand on the black market? From where they are stolen and how to protect your car from being targeted, here's what you need to know about catalytic converter theft. Why are thieves stealing catalytic converters in Connecticut? Every gasoline-powered car that was manufactured after 1975 has a catalytic converter, and though they are hard to reach, they're fairly easy to steal. Catalytic converter theft is up everywhere, with few exceptions. According to an NICB report, there were 108 catalytic converter thefts per month on average in 2018, 282 average monthly thefts in 2019, and 1,203 average thefts per month in 2020. Catalytic converters contain precious metals, including palladium and rhodium, both of which have skyrocketed in value in recent years due in part to COVID-related limitations on mining operations in South Africa where the metals are sourced. As of writing, palladium is valued at over $2,000 an ounce, while rhodium sells for $11,000 per ounce -- over 6 times the value of gold. Which vehicles are more likely to be targeted for converter theft? Common targets for catalytic converter theft include: ● Trucks ● Vans ● SUVs that sit higher off the ground ● Older foreign model vehicles Tips for Preventing Catalytic Converter Theft Removing a catalytic converter takes only minutes, but replacement and repair is costly and tedious. Not only does it waste your time waiting for a repair and finding alternative means of transport in the meantime, you also need to pay anywhere from $1,000 to $3,000 to get your vehicle fixed, depending on your insurance policy. Converter thieves often target individual cars parked in residential areas. However, car dealerships, rental agencies and others with large vehicle fleets should be on guard. Organizations with scores of cars stored outdoors require video surveillance cameras to monitor their lots 24 hours a day. Cameras and analytic software enable the use of line-crossing technology, which creates alerts when a person moves beyond a certain point, such as a perimeter fence.
In 2018, there were 7.2 million property crimes committed, 72.5 percent of which were larceny or theft crimes. Statistics like these are bound to make anyone barricade their store doors and hide behind a shelf with a shotgun, but that's an unrealistic expectation. But what if we told you there were other reasons you needed security?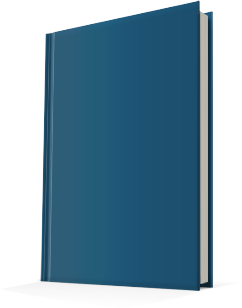 Grab your copy of What is verified security?
Sonitrol's proprietary technology will reduce false alarms, receive priority police response (average 3-5 minutes), and ensure employee safety 24/7.
If you work behind the scenes at a public school, you might be interested in what kinds of security measures you can take to help ensure the safety of your vulnerable students and staff.
Remote security | disaster prevention
Because of the COVID-19 pandemic, the majority of businesses are now operating from home. While technology has enabled us to work and problem solve and create together remotely, we still have a physical location to worry about. Will it be safe and secure? Will it be the target of thieves or vandalism?
Each year, there are about 4,000 school fires. These fires result in an estimated 75 injuries and more than $66 million in property damage. When parents send their children to school, they expect them to be safe. Continue reading to learn about school fire alarm systems and the part they play in keeping students safe. What School Fire Alarm Systems Do School fire alarm systems exist for the same reason as the ones in your home. They detect fire. The systems in schools are much more technical, however. A school fire alarm system can be set off in one of two primary ways. A system will automatically turn on if smoke or high heat is detected. It can also be manually started through a pull lever. Understanding the Pull Lever System The pull lever system is vital in school fire alarm systems. It allows anyone to alert the school there's a fire, even if it hasn't been detected by sensors. These levers are located throughout the school in strategic areas easy for students or staff to access. The levers are spaced out so one can always be quickly found, no matter where a person is located. The Control Panel The control panel is typically located in the front office, but not always. This panel is the only way a fire alarm can be turned off. It also tells the staff where the fire is happening. Control panels note the location of the fire in one of two ways. It might alert nearby staff where the fire alarm lever was pulled, which gives a general idea of where the fire is. It might also state which part of the alarm system was automatically activated. Regular Inspections Are Vital School fire alarm systems are an integral part of keeping both staff and students safe. If the alarm system quits working and a fire happens, the lives of many people are at risk. The importance goes beyond working home alarm systems. In a home, family members can usually be quickly alerted of danger and gotten to safety. In a school, it can be hard to locate everyone inside within the small safety window a fire presents. For this reason, it's integral that schools get their fire alarm systems regularly inspected. This needs to be done by a professional who understands the intricacies of these systems. Integration Benefits Today's fire alarm systems can be integrated into school security systems. It's highly recommended that schools take advantage of this. The primary benefit of integration is that the fire company will be automatically called when an alarm system is activated. When staff doesn't need to worry about making the call manually they can focus on getting everyone out of the building. This isn't the only benefit. Integrating your fire alarm with your security system also saves money and is more convenient. For More Information Still have questions about school fire alarm systems? Contact us today. One of our associates would be happy to assist you.
In 2017, there were an estimated 110,000 nonresidential building fires. Fires can cause damage to your building, and more importantly, harm anyone inside. Having a fire alarm system will help reduce damage and prevent anyone from getting hurt. Below we'll review how a commercial fire alarm system works. Components Of A Fire Alarm There are many components to a fire alarm system. To take care of any issues that may arise, it's best to understand all the components. Control Panel The control panel monitors and commands the initiating devices. It'll send out a signal to the other devices if there is an issue. The control panel has a display which will allow you to: Disable alarms Manually signal alerts Reset or reprogram the system Power Supplies The fire alarm system should have a primary and secondary (back up) power supply. There is normally some form of wire hookup as the main power supply, and batteries are installed as back up. Initiating Devices These devices tell the system when there is a fire or smoke nearby. You can get automatic and/or manual devices. Automatic Devices can include: Heat Detectors CO2 Detectors Flame Detectors Photoelectric, Ionization, and In-Duct Smoke Detectors Water Flow Detectors Manual Devices can include: Pull Stations Alarm Buttons Break Glass Stations Notification Applications These devices alert you if there is a fire nearby through a combination of light and sound. These can include: Sirens Speakers (voice evacuation systems) Flashing Lights (strobes) Horn-Strobes Building Safety Interfaces Interfaces make it easier for people to leave the building safely. These can include: Exit lighting - shows you the way out. Ventilation systems - redirect any toxic smoke in the area. Magnetic Smoke Door Holders – close doors to prevent smoke from spreading. Duct Smoke Detectors – shut off fans or close dampers to keep smoke from spreading. Communication Device You need some way for the alarm to communicate with a professional monitoring system. Once the system has been notified, the fire can be taken care of. The device can be a phone line, network connection, and/or cellular communicator. Other Potential Components Sprinklers Two-way communicators Fire Doors Elevator Recall Remote Control and Display Panels Checks the system status Start or silence the alarms Activate/deactivate different safety components in the building Types Of Commercial Fire Alarm Systems There are two types of commercial fire alarm systems, conventional and addressable. Conventional Conventional systems will identify which zone of a building is in trouble. It won't inform you which part of the system was triggered. So, you may know which floor the fire is on, but not the exact location. These systems tend to be cheaper and are mainly used in smaller buildings. Addressable An addressable system connects all devices through one wire. This wire is attached to the control panel. These systems will identify which device was triggered. You'll know the exact location of the fire. They're vital for larger buildings. How A Fire Alarm System Operates Once a device is triggered the control panel will send out a signal. This signal is sent to your professional monitoring center. The operators in the monitoring station will check to see if it's a false alarm. If it's a genuine alarm they'll contact the fire department. Do You Need A Fire Alarm System? Commercial fire alarm systems are vital for your building's and its occupants' safety. Now that you understand them you'll be able to make more educated decisions when a fire breaks out. Reach out to us today if you have any questions or concerns.
In 2016, shoplifting and employee theft cost the retail industry about $49 billion. That's a lot of money companies are losing out on. It's no wonder people want more security options to protect their businesses.
Your company's security doesn't stop with the installation of a security system. Having policies and procedures in place can stop security breaches before they even begin. But how do you ensure security policies get followed? With a system of easy steps, enforcing your company's security policy will become second nature to everyone. Let's look at how to enforce security to keep your company, employees, and customers safe.
Do you feel comfortable turning the lights off and leaving your small business at night? Are you confident that your business is safe and protected? The unfortunate truth is that nearly 9 percent of small businesses are robbed each year. This equates to millions of businesses suffering from a burglary or theft. One way to protect your small business is by investing in a self monitoring security system. Read on to learn about the pros and cons of this system. Explore this blog to help you reach a decision on how to make your business safe.
As an adult, it's easy to look at younger generations and worry about their future. There seems to be more violence, bullying, and hate in schools than ever. While we must accept that the world is changing and our children's future will look different than ours, we're still responsible for providing the best possible learning environment for them. Part of that effort falls on the safety and security of the students and staff. That's why school security systems are so incredibly vital in today's world. Take a look at all the benefits a school security system offers.
The North American security services market is currently worth $29 billion as more companies prioritize their security. From risk analysis and alarm systems to security guards and cybersecurity, these services can go a long way to ensuring your company's overall security. So how do you choose a company that considers your business security systems a priority? Here are five things to look for in a security system for your business. By choosing a company you trust, you can experience peace of mind knowing your business is safe and sound.
Despite his popularity as a successful business mogul, Trump made more than $250 million losses between 1990 and 1991. In fact, the last two decades have seen him make losses that are incomparable to any individual taxpayer in the US. Evidently, business depreciation is a common occurrence for small, medium, and large businesses.
Small Business Security | Video Surveillance
Did you know that retailers lose about $50 billion every year due to theft? National chains can afford expensive security systems, but what about a small retail store? Perhaps you don't own a store, but you'd still like to have a security system to deter crime. While it might seem like "spying," business security systems can help protect your bottom line. The question then becomes: which system is best for you? We take a look at the best security cameras for business.
If you're starting your own business, you should already know that it comes with built-in business costs. You need an ad budget and a way to pay your employees' salary, but there are less obvious expenses as well. One of those is security. You need to budget for this regardless of if your business is in a good or bad neighborhood. Professional security systems can help you with business surveillance at a reasonable cost. Read on for five benefits of investing in a small business security camera system.